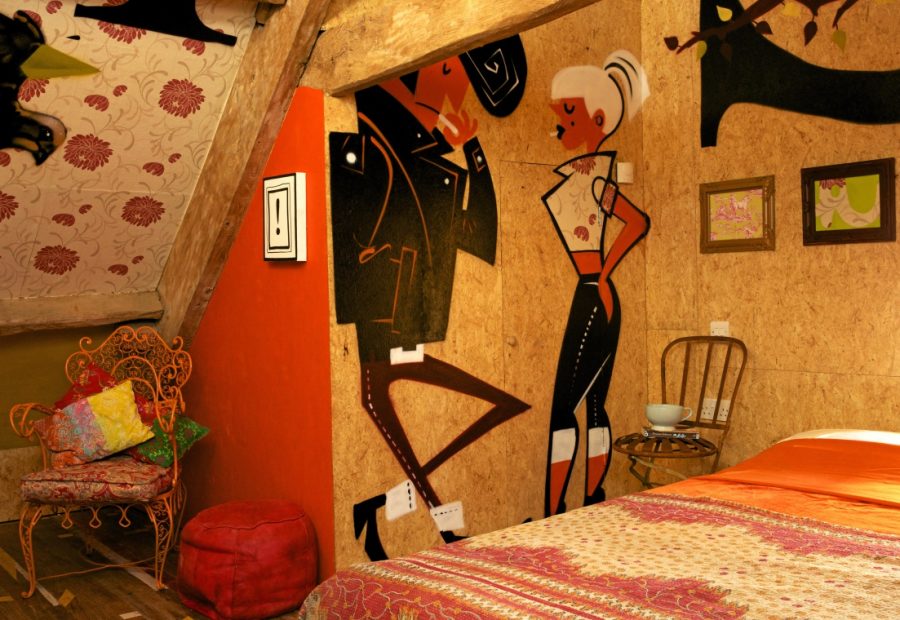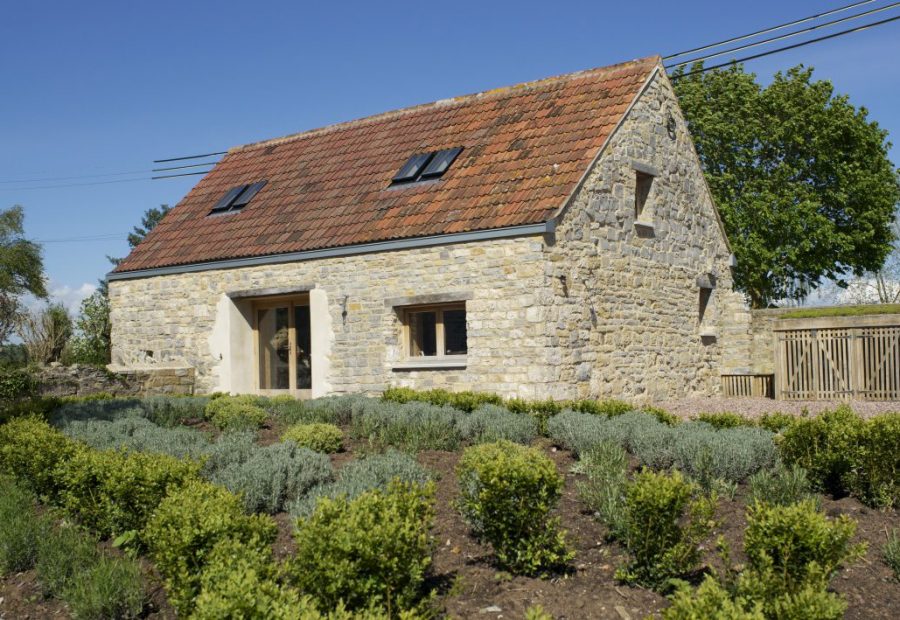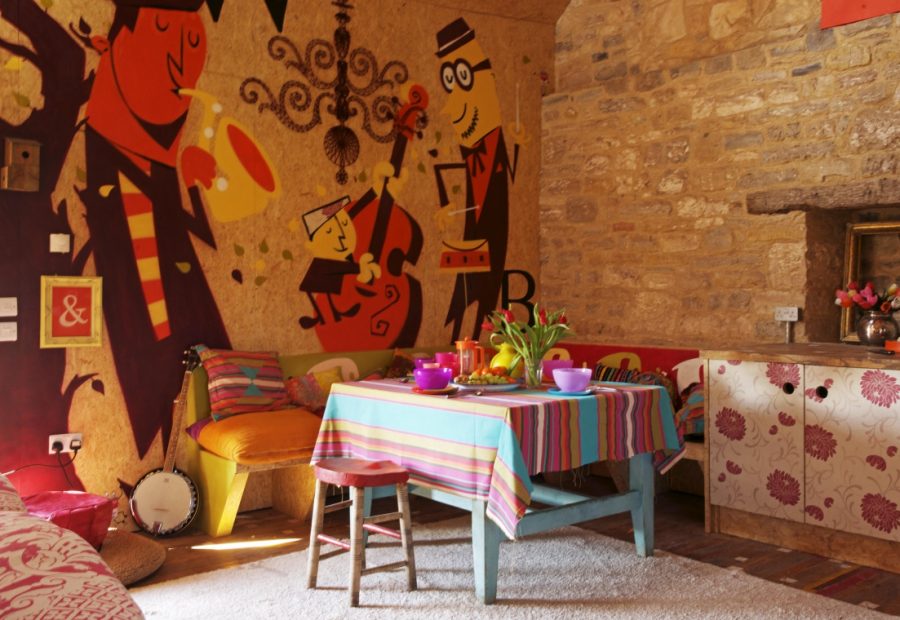 Barn Conversion
Curry Rivel, Somerset
This small barn has been converted into a sustainable 2-bedroom cottage. What appears from the outside as a traditional barn conversion is an artist's unusual home inside. The outside of the barn remains extremely simple with re-used clay roof tiles and re-pointed blue lias stone walls but with a fabricated zinc box gutter giving a hint of the unusual interior.  The barn is open plan with original roof trusses and one internal gable wall in exposed blue lias. New conservation roof lights were fitted to flood the open plan sitting room and kitchen/diner with light.  Once the internal fit out was completed, a small team of young artists were asked to decorate the interior with their graffiti style work that can be seen in the photographs. All the paints and finishes used are water based and do not give off Volatile Organic Compounds.
The clean-up of the site was also taken into consideration by ensuring that the site was cleared of rubble and debris, building stones recovered and waste was used in the infill of the disused slurry pit. An air source heat pump provides space heating and hot water and waste water passes through a reed bed filtration system and eventually discharges clean water into a stream (complying to Environment Agency licence).
The barn was used as an artist's gallery during Somerset Art Weeks.