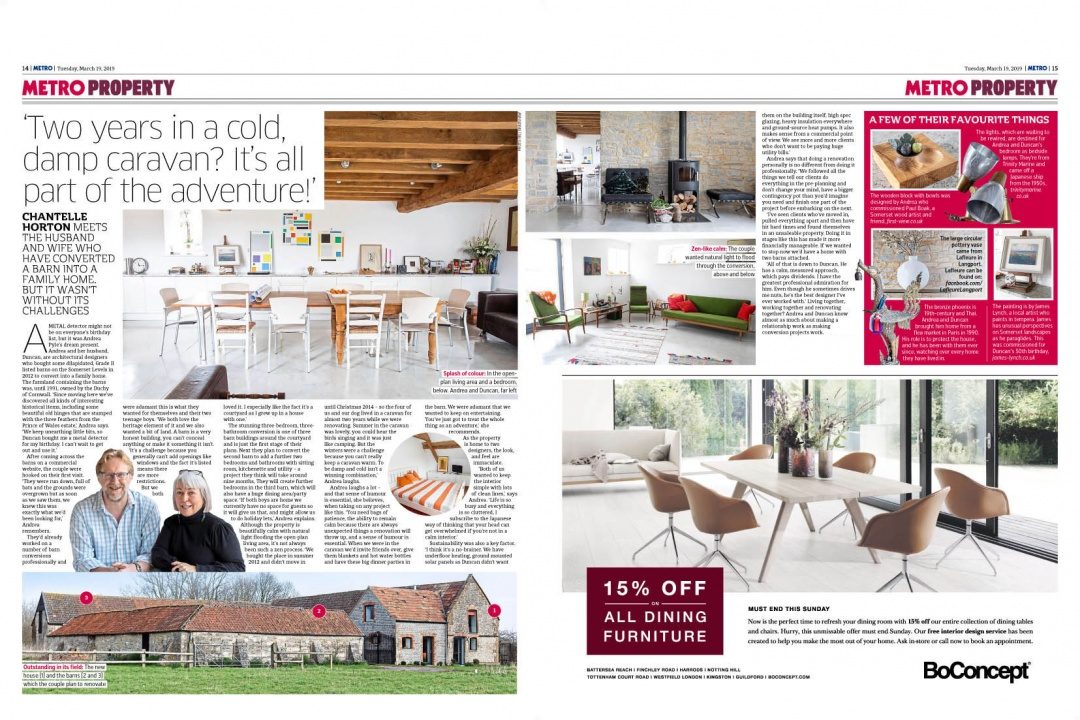 Duncan and Andrea's listed barn conversion was featured in the property supplement of the Metro Newspaper today (issue 19 March 2019). The article is a realistic account of what a conversion might entail. The ups and the downs! This major renovation project was extensive and complex and was carried out whilst the family lived on site.
The couple loves the functionality of the family home they have created, and it is modern, homely and cosy.
They spent a day on the photo shoot, which was great fun. It allowed them to work again with Langport photographer Bill Bradshaw and meet journalist Chantelle Horton who came down to Somerset to quiz them about the project. It was also the perfect opportunity to think about everything they love about this home.