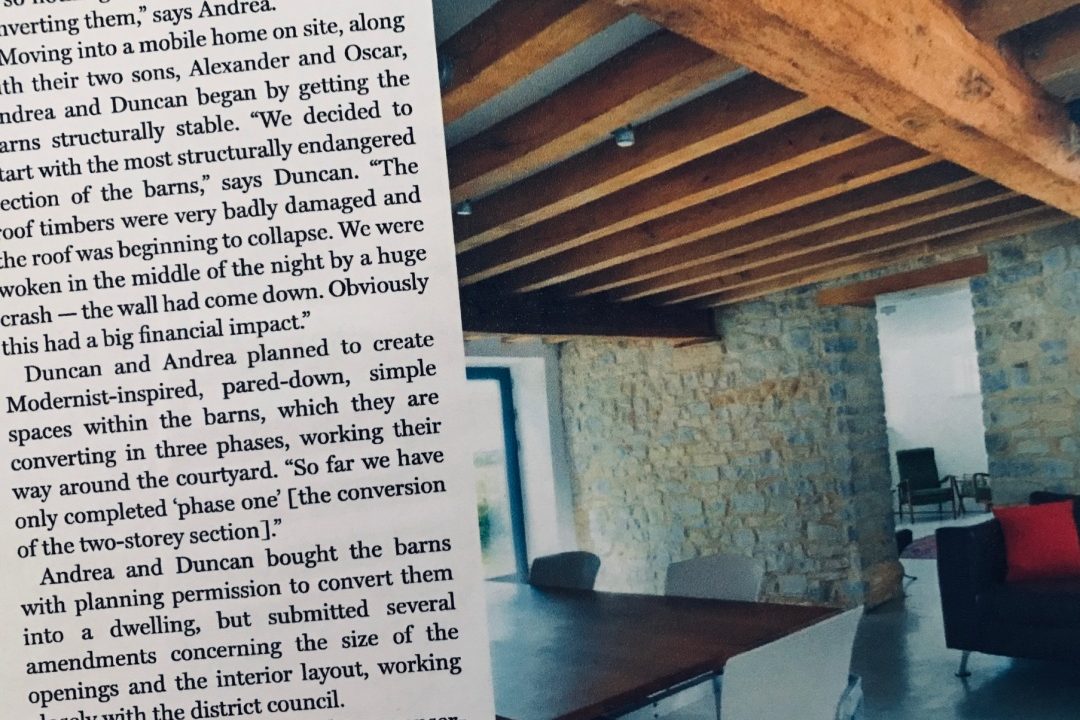 We love the February 2018 issue of Homebuilding & Renovating Magazine.  It features a barn conversion project close to our hearts – a personal one – Our own self-build project.
We tried to apply our passion and expertise to designing and building our own home.  Every architect and designer should know what it feels like to be a client.  All the stress and excitement involved in a project that you are sinking your life's savings into! We experienced everything first-hand. We kept to our tight budget and timescale. Even when the bats had very different ideas about delaying the build and learned some valuable lessons along the way. Today we can share those lessons learnt with our clients.
You can read more about the project here.